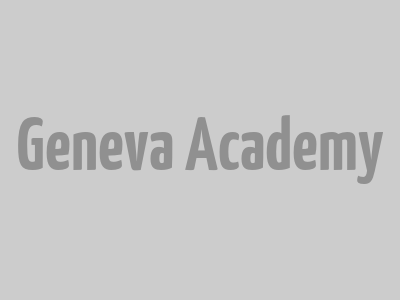 This research aims to contribute to the evaluation of international criminal justice and its legitimacy through interviews with individuals accused (convicted or acquitted) by the International Criminal Tribunal for the former Yugoslavia (ICTY). Issues such as the legitimacy of international criminal justice and the traditional objectives of criminal law (special deterrence, rehabilitation and retribution) as well as the perceptions of the accused will be examined. Using a qualitative and interdisciplinary perspective (social psychology and law), this research aims to assess the perceptions of accused individuals through semi-structured interviews.
The results of the research will be published in the form of one or several articles in specialized journals in international criminal law and/or in social psychology and a book.
Timeframe: Jan. 2011 - Dec. 2012
Research team: This research is carried out within the Geneva Academy of International Humanitarian law and Human Rights, in collaboration with the Criminal law department of the University of Geneva and the Social Sciences Institute of the University of Lausanne. It is supervised by Professor P. Gaeta (the Academy), Professor C. Staerklé (University of Lausanne) and Professor R. Roth (University of Geneva). It is carried out by Dr. Mina Rauschenbach and Dr. Damien Scalia (Research Fellows).
---
Researchers and contact persons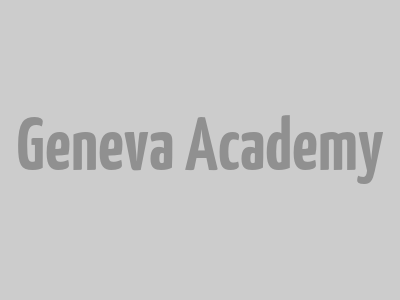 Dr. Mina Rauschenbach 
Research Fellow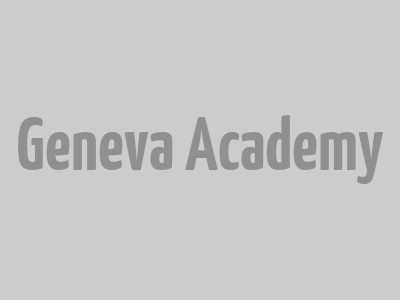 Dr. Damien Scalia 
Research Fellow 
---
Related documents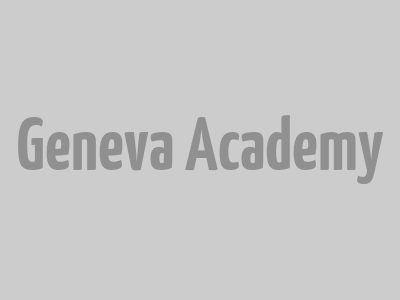 Research plan
---