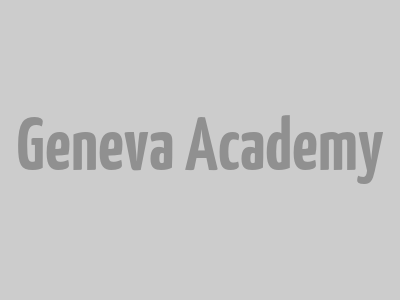 The Executive Master - Diploma of Advanced Studies in International Law in Armed Conflict (60 ECTS credits) - is delivered jointly by the Graduate Institute of International and Development Studies and the University of Geneva. The programme is a two-year post-graduate degree for practitioners, which builds on the Academy's cutting edge research, academic excellence and historic ties to the International Committee of the Red Cross. It features distinguished faculty from the University of Geneva, the Graduate Institute of International and Development Studies, and other world-renowned universities, as well as members of the wider judicial and human rights community. Every year between fifteen and twenty practitioners - diplomats, legal advisors, NGO staff and human rights advocates - are admited to the programme, which is designed to enable participants to gain specialised knowledge, discuss pressing issues facing the international community, and search for ways in which the law can be applied to their day-to-day professional activities.
 
Individual modules are also offered in the context of the Academy's Executive Master programme, enabling participants to draw on the comprehensive expertise of the programme's faculty and to interact with other professionals attending the executive master programme.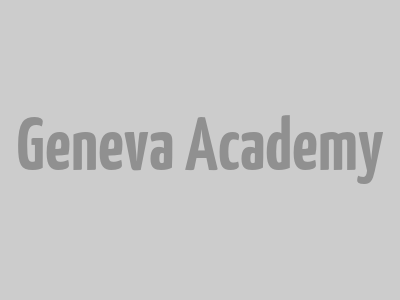 TESTIMONIALS

Till Papenfuss, Centre for Humanitarian Dialogue (class of 2013-2014)
My name is Till Papenfuss and I work for the Centre for Humanitarian Dialogue, a private diplomacy organization that helps prevent, mitigate, and resolve armed conflict through dialogue and mediation. I have long been interested in international criminal justice, particularly in the interplay between accountability mechanisms and international diplomacy. One of my most memorable experiences was working as a Special Assistant to the President of the Assembly of States Parties to the ICC during the Review Conference in Kampala in 2010 at which the amendment to the Rome Statute on the Crime of Aggression was adopted. This high-stakes multilateral negotiation demonstrated to me how complex the interplay of politics and international law can be and also convinced me that I would greatly benefit from formal legal training. In my subsequent professional life at a think tank and a private diplomacy organization, I have also seen that when negotiating peace agreements mediators and conflict partners need to tackle questions of accountability and redress for crimes and other violations committed in the course of the armed conflict.
 
All of these experiences combined motivated me to gain a better understanding of the applicable international legal frameworks to complement my academic background in international affairs and I was thrilled to discover the Executive Master at the Geneva Academy allowing me to combine work and study.  I greatly enjoyed participating in the program due to the high quality teaching by internationally renowned professors, who were able to combine academic rigor with practical applications and share their own real-world experience – be it as a staff member of an international court, the United Nations, counsel before an international tribunal, activist, or academic. Furthermore, the combination of working, studying, and interacting every week with a group of highly motivated, diverse, and experienced fellow students representing the diplomatic, international organization, and NGO communities made for an extremely enriching experience intellectually, socially, and professionally. I strongly recommend the program to anyone with a serious interest in understanding the applicable international legal frameworks regulating armed conflict.