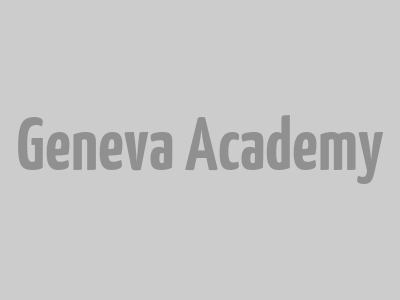 Geneva is a global focal point for the teaching and practice of International Humanitarian Law and Human Rights. The Academy aims to participate in the development of the law applicable to situations of armed conflict, and to foster a community of academics and practitioners dealing with these issues. The Academy's executive education programmes are geared toward the needs of practitioners working on armed conflict, post-conflict situations and transitional justice, such as NGO staff, diplomats, human rights advocates, academics and other experts.
 
The Academy offers several teaching opportunities, reflecting varying degrees of specialisation:
 
The Executive Master in International Law in Armed Conflict is a two-year post-graduate programme composed of 60 ECTS credits. It builds on the Academy's cutting-edge research, academic excellence and historic ties to the Committee of the Red Cross, and features distinguished faculty and practitioners from Geneva and abroad. The programme is open to diplomats, legal advisors, and NGO staff who already have experience in conflict- and post-conflict situations.
Professional trainings encompass a variety of specialised training modules, workshops and courses. These shorter training opportunities enable participants to explore a specific legal topic or broader set of legal issues with experienced trainers over the course of several days or weeks.