By their actions and decisions, armed groups can protect or harm civilians. In situations of armed conflict and violence, civilians face numerous dangers, including death, injury, and threats to their physical and sexual integrity and to family life. They may be harmed, deliberately or incidentally, by armed groups and by the armed forces of a state. Their conduct will determine the extent to which not only civilians but also captured fighters are protected from physical and psychological harm.
Armed non-state actors have obligations under customary international law to respect and protect civilians and those hors de combat. The Geneva Academy is continuing to look at both the normative framework and ways to improve compliance with it.
Policy Briefing on Reactions to Norms by Armed Groups

In January 2012, the Human Security and Migration Division of the Swiss Federal Department of Foreign Affairs (HSD) commissioned the Geneva Academy to study the response of more than 30 armed groups to humanitarian norms, especially those that protect civilians.  Research was undertaken in 2012–13 with support from an Advisory Board of international experts from the Berghof Foundation, Conciliation Resources, Geneva Call, the Centre for Humanitarian Dialogue, HSD, Human Rights Watch, and the International Committee of the Red Cross (ICRC), serving in a personal capacity. The result of the project was a Policy Briefing: Reactions to Norms, Armed Groups and the Protection of Civilians.
The Policy Briefing seeks to assist the development of operational and organizational policies which promote respect for humanitarian norms that protect civilians. It is primarily intended for use by individuals, states, and international and non-governmental organizations that seek to protect people who are at risk as a result of armed violence and conflict. However, it is hoped that the Briefing will also be useful to people who have the same objective and who belong to, or have close links with, an armed group.
The Policy Briefing examines the normative policies of armed groups relating to the protection of civilians in armed conflict and other situations of violence, not their operational practice, though it notes some instances in which the operational practice of a group appears systematically to contradict its stated policy. It is based on declarations and statements by members or representatives of armed groups and policy positions. A number of representatives of armed groups also clarified their positions in direct discussions.
The Academy is currently disseminating the results of the project through regional training workshops organized by the International Association of Professionals in Humanitarian Assistance and Protection (PHAP). The first workshop was held in Amman, Jordan, in April 2014. Regional workshops have been organized in Bangkok (19–23 May), in Nairobi (2–6 June) and the last workshop is taking place, in Arabic, in Amman in early 2015. For details, please contact PHAP's Programme Coordinator, Caterina Luciani (trainings@phap.org). Other events to disseminate the Policy Briefing will be held in Brussels, Geneva, London, and New York in the final quarter of 2014.
 
Rules of Engagement

In 2009–2011, at the request of the HSD, the Geneva Academy conducted a study on how to enhance compliance with international norms by armed non-state actors, taking into account the views both of the actors themselves and the experiences of those engaged in dialogue with them. The report of the project, Rules of Engagement: Protecting Civilians through Dialogue with Armed Non-State Actors, was published in October 2011 in English, French, and Spanish.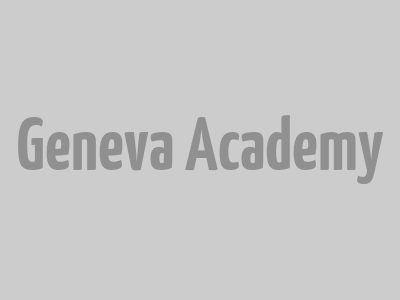 Rules of Engagement - Protecting Civilians through Dialogue with Armed Non-State Actors.(English version)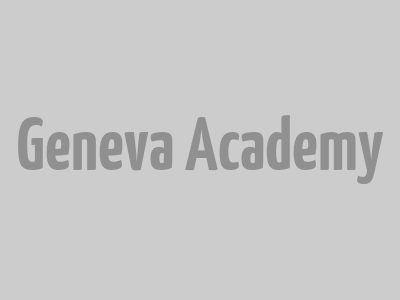 Règles d'Engagement - La protection des civils à travers un dialogue avec les acteurs armés non étatiques. (French version)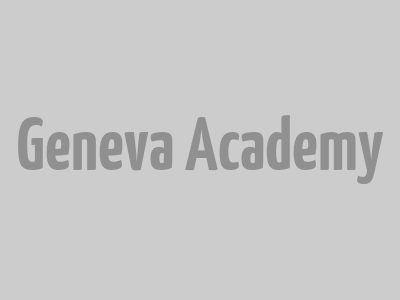 Reglas del Juego - Cómo proteger a los civiles mediante el diálogo con los actores armados no estatales. (Spanish version)
Policy Briefing on Reactions to Norms Armed Groups and the Protection of Civilians
This Policy Briefing was researched and written by Marina Mattirolo, Researcher, and Stuart Casey-Maslen, Head of Research, with Alice Priddy, Researcher, at the Geneva Academy.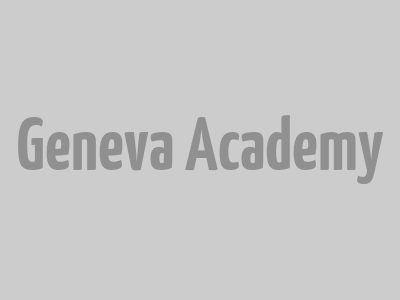 Click here to download the Policy Briefing no.1: Reactions to Norms Armed Groups and the Protection of Civilians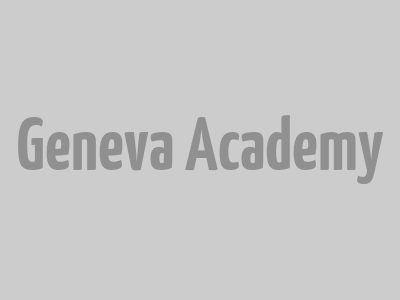 Click here to download the Policy Briefing no.1 (IN ARABIC): Reactions to Norms Armed Groups and the Protection of Civilians
---
Researchers and contact persons
The Project is being conducted by  Marina Mattirolo, the main contact person for this project.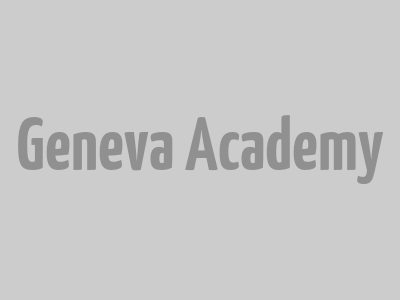 Marina Mattirolo, Researcher
---
Related documents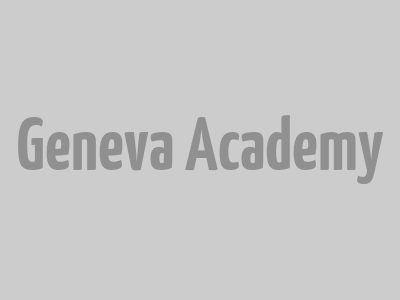 Summary of initial research and discussions during an expert workshop in Geneva in March 2010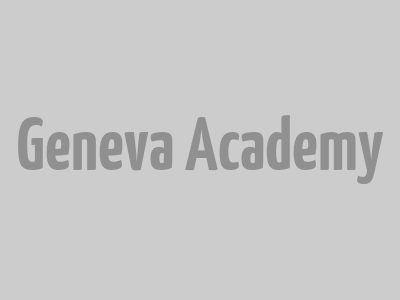 Summary of good practice discussed and elaborated during an expert workshop in October 2010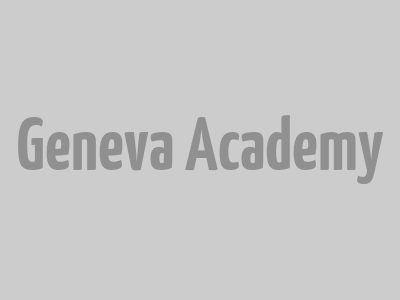 Synthèse des règles de bonne pratique élaborée après discussions au cours du séminaire d'experts d'octobre 2010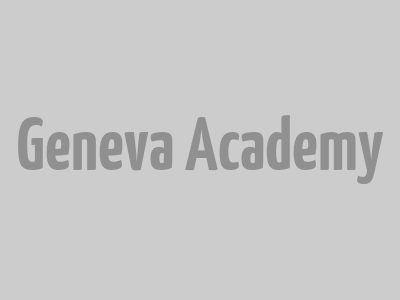 Resumen de las prácticas recomendables debatidas y desarrolladas durante el taller de expertos que tuvo lugar en octubre de 2010
---