In 2009, the United Nations General Assembly adopted a resolution setting out a timetable for the elaboration of a "strong and robust" Arms Trade Treaty (ATT) with the "highest common standards" to control international transfers of conventional arms. There is currently no global treaty on the conventional arms trade. Four preparatory committee meetings were held in 2010 to 2012. A four-week diplomatic conference held at the UN in New York from 2 to 27 July 2012 ended without an agreement to adopt an Arms Trade Treaty. An advanced draft text was, however, under serious consideration in the final two days of the conference.
Research into the legal implications of the arms trade and its regulation has been conducted by Professor Andrew Clapham, Dr. Annyssa Bellal, Dr. Stuart Casey-Maslen, and Gilles Giacca. The Academy ATT research team has been following the preparatory discussions of the future Arms Trade Treaty with a daily blog from the four PrepComs and additional information, documentation, and links uploaded to http://armstradetreaty.blogspot.com. If a treaty is adopted, the Academy will draft a detailed legal commentary of the treaty's provisions, to be published by a leading academic publishing house.
The project has been supported by the Directorate of International Law of the Swiss Federal Department of Foreign Affairs.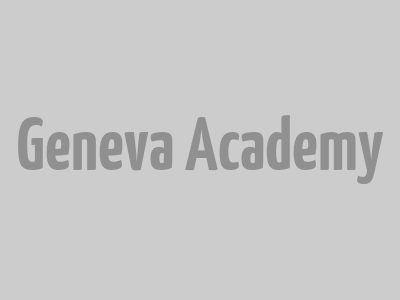 Download the Academy Brifeing on Arms Trade Treaty
---
Researchers and contact persons
Prof. Andrew Clapham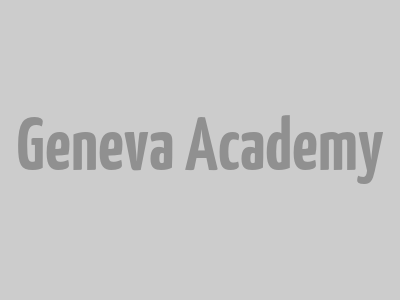 Gilles Giacca
---
Related documents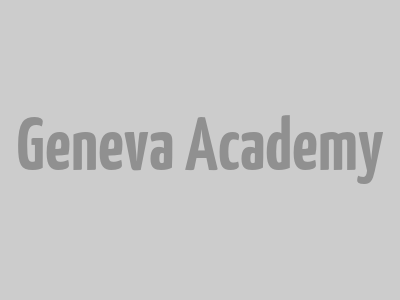 For more information, please read the ATT Blog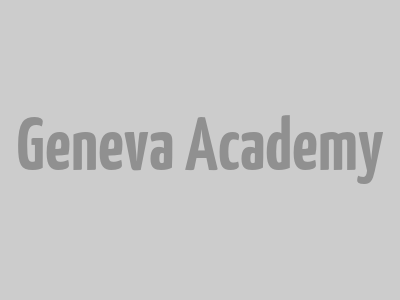 Read Prof. A. Clapham's interview for Le Temps on the ATT adoption (French)