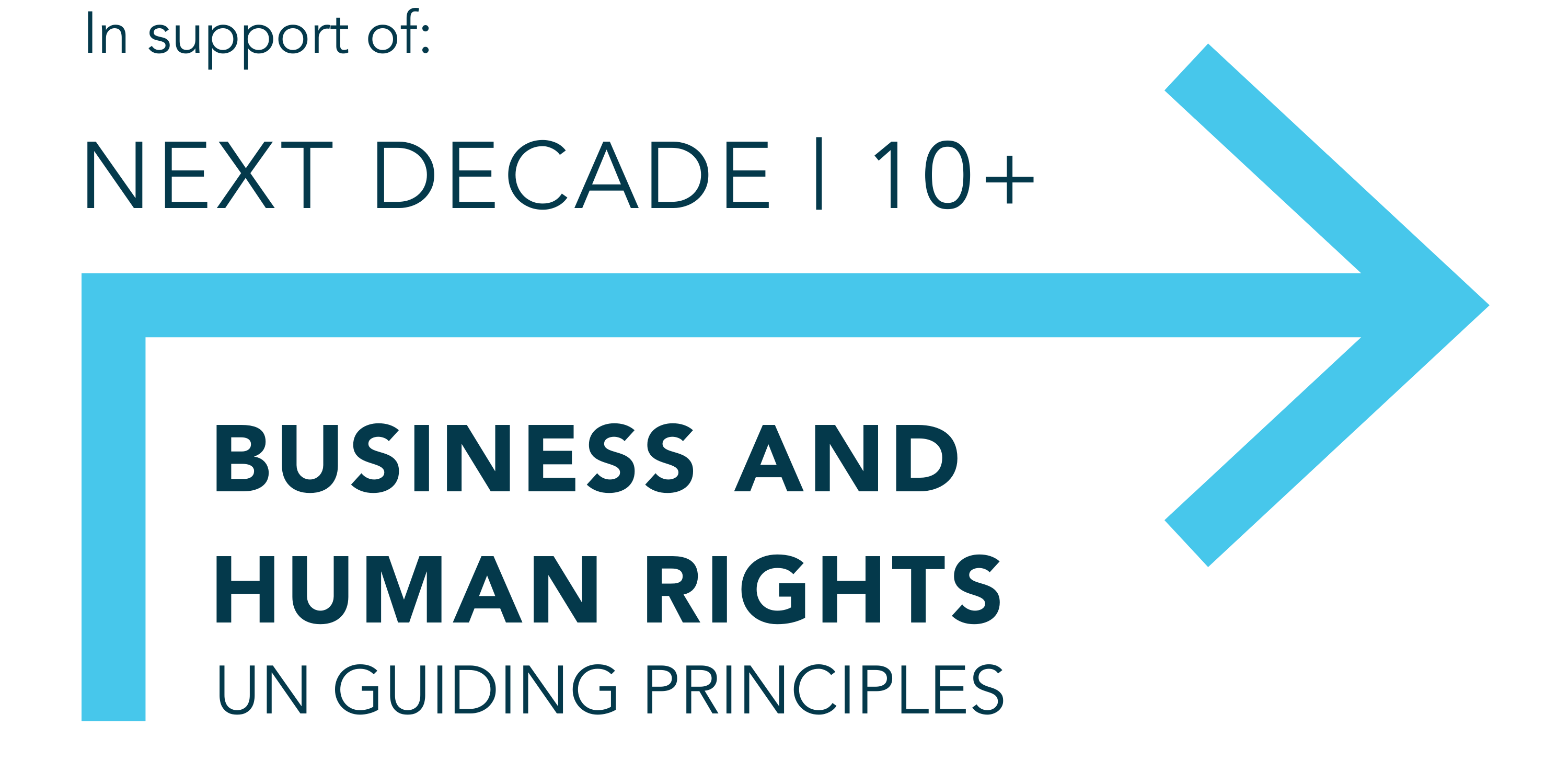 June 2021 marked the tenth anniversary of the endorsement by the United Nations (UN) Human Rights Council of the UN Guiding Principles on Business and Human Rights (UNGPs).
The UNGPs provide a global normative framework backed by UN member states that clarifies state duties and business responsibilities in addressing business related-human rights abuse. Their creation and endorsement represent a major step forward to promoting responsible business in line with international human rights standards.
Since their adoption, they have become the common reference point for efforts to address adverse human rights impacts arising in a business context and have been widely integrated into both public and private sector policy frameworks.
THE UNGP 10+ PROJECT
In the context of this tenth anniversary and as part of its mandate to promote the UNGPs, the UN Working Group on Business and Human Rights undertook the UNGPs 10+ project to take stock of achievements, assess existing gaps and challenges, and develop a vision and roadmap for implementing the UNGPs in the next decade, based on its 'stocktaking' of the first ten years of implementation.
Our Role
The Geneva Academy supported the UN Working Group's UNGPs 10+ project since its launch in 2020.
This support is part of a wider engagement with various UN Special Procedures that involves reinforced research, stakeholder outreach, and organization of Geneva-based events and consultations. In this case, it aims at supporting the UN Working Group in its work to finalise the UNGPs 10+ roadmap and its roll-out.