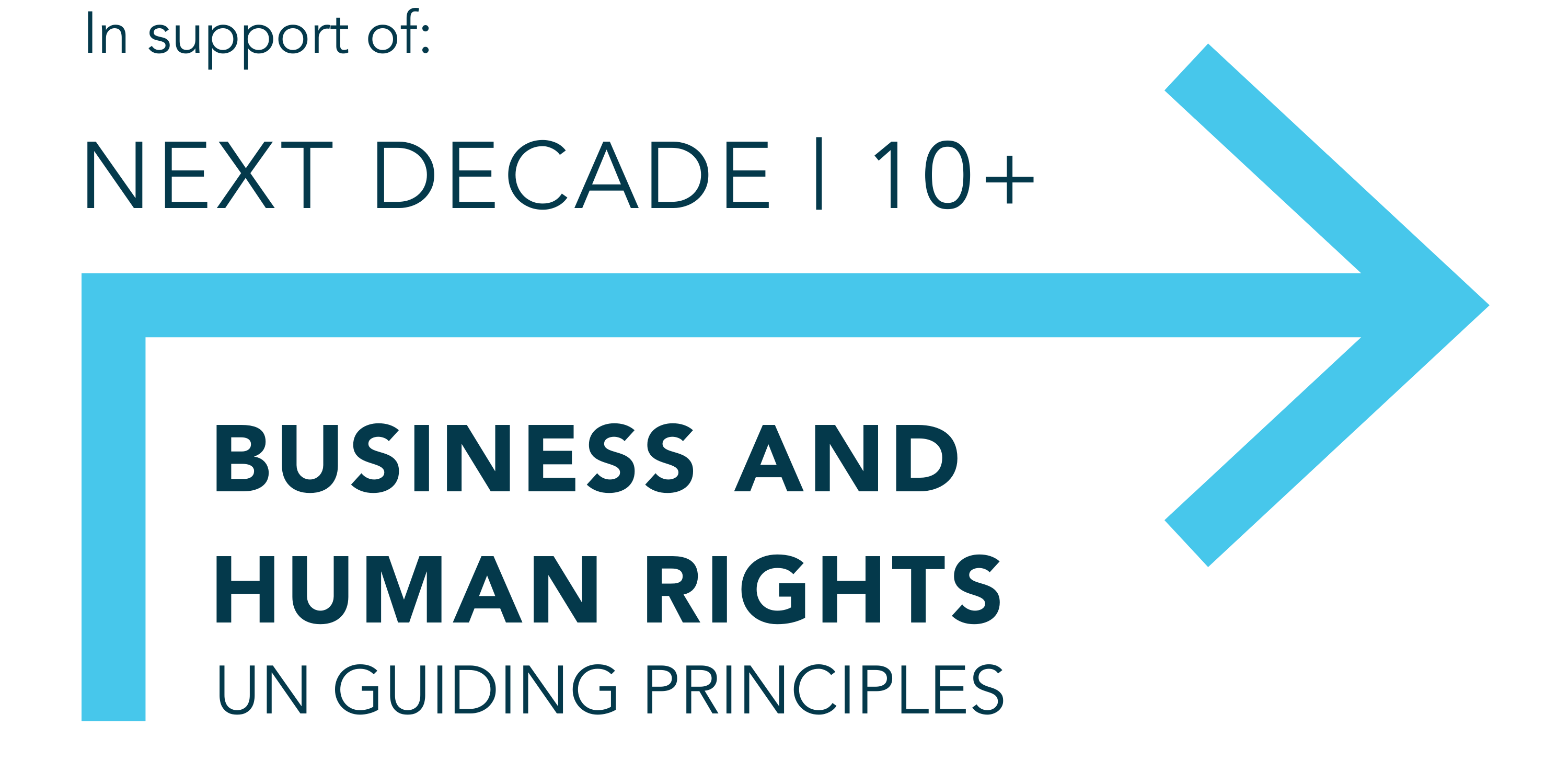 June 2021 marked the tenth anniversary of the endorsement by the United Nations (UN) Human Rights Council of the UN Guiding Principles on Business and Human Rights (UNGPs).
These principles provide for the first time a global normative framework backed by UN member states that clarifies state duties and business responsibilities in addressing business related-human rights abuse. Their creation and endorsement represent a major step forward in efforts to promote responsible business in line with international human rights standards.
Since then, they have become the common reference point for efforts to address adverse human rights impacts arising in a business context and have been widely integrated into both public and private sector policy frameworks.
While progress is encouraging, a lot remains to be done. It is still necessary to move beyond leaders and pioneers to reach mainstream businesses that remain unaware of the UNGPs, or the laggards unwilling to meet their responsibility to respect human rights.
THE UNGP 10+ PROJECT
In the context of this tenth anniversary and as part of its mandate to promote the UNGPs, the UN Working Group on Business and Human Rights has undertaken its UNGPs 10+ project to take stock of achievements to date, assess existing gaps and challenges, and develop a vision and roadmap for implementing the UNGPs more widely and more broadly between now and 2030.
On the tenth anniversary of the Guiding Principles (16 June 2021), the UN Working Group issued its 'stocktaking' of the first ten years of implementation.
Based on these findings of gaps, challenges and opportunities for faster and wider progress, the Working Group will develop a 'roadmap for the next decade' – to be launched in December 2021 – with recommendations on how states and businesses should increase the pace of implementation and how other actors can support this goal.
OBJECTIVES
The Geneva Academy has supported the UN Working Group's UNGPs 10+ project since its launch in 2020.
This support is part of a wider engagement with various UN Special Procedures that involves reinforced research, stakeholder outreach, and organization of Geneva-based events and consultations. In this case, it aims at supporting the UN Working Group in its work to finalise the UNGPs 10+ roadmap and its roll-out.
ACTIVITIES
In this context, the Geneva Academy will support:
Work to finalize the UNGPs 'roadmap for the next decade', including through further synthesis and systematization of key findings emerging from stakeholder inputs to UNGPs10+ analysis on how to advance UNGPs implementation by States and businesses.
Research on accountability and peer learning mechanisms for State efforts to promote responsible business.
Efforts to explore more systematic monitoring and tracking of challenges, progress and good practices in UNGPs implementation by States and business which will feed into the next decade roadmap.
Organization of consultations with relevant stakeholders, including States, business organizations, civil society, trade unions, national human rights institutions, UN entities, international organizations and academia to inform roadmap developments and follow-up.